Obituary for Andrew Rich
Andrew Rich, aged 29, of Sheboygan, Wisconsin, died at his home on January 11, 2019.
He is survived by his mother, Elizabeth Gamsky Rich; brother, Jacob Rich; sister, Josie Rich; grandmother, Patricia Rich; grandmother, Irene Gamsky; grandfather, Neal Gamsky; aunt, Trisha Gamsky; cousins Angelica Gamsky, Molly (Paul) Endter, Kate Endter, Cassie Endter, Evie Endter; and special family friend David Meyer.

He was preceded in death by his infant brother James Christopher Rich; father Jeffrey Rich; grandfather William Rich; aunt DiAnne Rich, and her partner Alan Schwanberg.

Andrew was a bright, happy, creative, charming person who captured our hearts from the moment of his birth on January 28, 1989. He played guitar and soccer in elementary and middle school. Andrew attended church at Sts Cyril & Methodius Orthodox Church in Milwaukee and later St. Spyridon Greek Orthodox Church in Sheboygan, serving at the altar in both churches. He was a cub scout and boy scout, and loved going on scouting camping trips with his dad. He was a talented snowboarder and liked the exhilaration of extreme sports. Andrew enjoyed many trips with his family, traveling to most of the 50 states as well as a memorable trip to Australia and Fiji. His favorite times, though, were spent on the family farm: walks in the woods to forage for wild edibles and identify trees and plants; bonfires and fireworks; tapping maple trees; and caring for chickens, turkeys, geese, ducks, goats, cows, pigs, horses and other animals on the farm.

He attended Plymouth High School. He was a gifted writer and artist. He wrote poetry, composed essays and created drawings and watercolors from the time he was a middle school student. Some of his work was published. He enjoyed brewing craft beers and sodas, and tending animals. He had a natural way with animals, and could herd goats like a master. He broke a pony to ride when he was just ten years old. He made friends easily, and could make just about anyone laugh. He was the life of every party. Animals and children instantly bonded to him. Most recently, he was employed at Plymouth Industries. He also worked at Richco Structures and other area businesses.

Andrew was a kind brother to his siblings, brother Jacob and sister Josie, and a loving son to his mother, Elizabeth Gamsky Rich and his late father, Jeffrey Rich. He had a close relationship with his grandparents, Neal and Irene Gamsky, Patricia Rich, and the late William Rich. He was generous to a fault, always ready to give the shirt off his back to anyone in need. One of his last acts was to purchase a cheeseburger for a friend with the $2 remaining in his wallet. Andrew was a true empath—one who could apprehend the mental or emotional state of others, and whose sensitivity made him vulnerable to the world's slights and unkindness. Andrew felt and loved deeply; and taught us that those who love the most, suffer the most. He was a gentle, beautiful old soul. He leaves behind many, many loving friends and family members whose lives are richer for having known him. We all wish we could hear him tell just one more crazy story.

Andrew struggled with opioid addiction for many years. His family supported him, and celebrated with him when he reached a milestone of five years of being opioid-free in May of 2018. Unfortunately, our legal system was not helpful or supportive of Andrew's needs. In 2013, he was prosecuted for being a drug addict, and saddled with a felony conviction for possession of a very small amount of heroin. The collateral consequences of this conviction robbed him of his future. Sheboygan County prosecutors argued against expunging his record, meaning that serving time for the offense was not enough—rather, he was to serve a life sentence that included forever denials of educational, housing and occupational opportunities. He was understandably despondent regarding his circumstances.

Following a breakdown in May of 2017, Andrew was diagnosed with a serious mental illness. At that point, he entered the broken mental health care and mental health legal system in Wisconsin. At the time of his breakdown, he was tased and nearly killed; rejected admission at three psychiatric hospitals; and ultimately thrown into an isolation cell at the Sheboygan County Detention Center—treatment known to have lifetime detrimental effects for the mentally ill. He spent time in the Winnebago Mental Health facility, where he was subjected to inhumane treatment and unlawful restraints. Following his release, he was assigned to a County-appointed doctor who spent only a few minutes with him each month. He was involuntarily medicated with drugs that were not monitored and which were adjusted only once in a one-and-one-half year period. Just a few weeks before his death, his family asked that they be allowed to select his doctor and monitor his treatment, telling the Court that the family, not the County and its taxpayers, should be responsible for this. That request was denied. Andrew was beaten down, hopeless and depressed as a result of this infringement on his civil liberties.

We can and must do better than this. It is our hope that Andrew's tragic passing will serve to raise awareness of the significant defects in how Sheboygan County, the State of Wisconsin, and the United States handle criminal cases involving drug addicts and the mentally ill, as well as how involuntary civil commitments are handled. It is, literally, a matter of life and death.

The family will receive guests at First Congregational UCC, 1405 State Hwy 67, Plymouth from 11:00 AM to 1:00 PM on Saturday, January 19, followed by funeral services at 1:00 PM. Rev. Kristal Klemme, Pastor of the Church will officiate.

In lieu of flowers, memorials can be contributed to the Andrew Rich Memorial Fund; this money will be used to advocate for reform of the mental health laws and mental health treatments that are failing so many people like Andrew.

The Suchon Funeral Home and Cremation Services is assisting the family. For online condolences, please visit www.suchonfh.com.
To send flowers or a remembrance gift to the family of Andrew Rich, please visit our Tribute Store.
Previous Events
Visitation
First Congregational U.C.C.
1405 S. Milwaukee St.
Plymouth, WI 53073
Service
First Congregational U.C.C.
1405 S. Milwaukee St.
Plymouth, WI 53073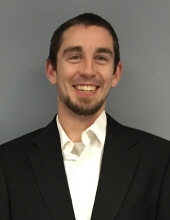 Thank you for sharing your
memory of Andrew
Provide comfort by sending fresh
flowers from our local florist.
No thanks, please don't show me this again.